CLICK ON PHOTOGRAPH TO RETURN TO PREVIOUS PAGE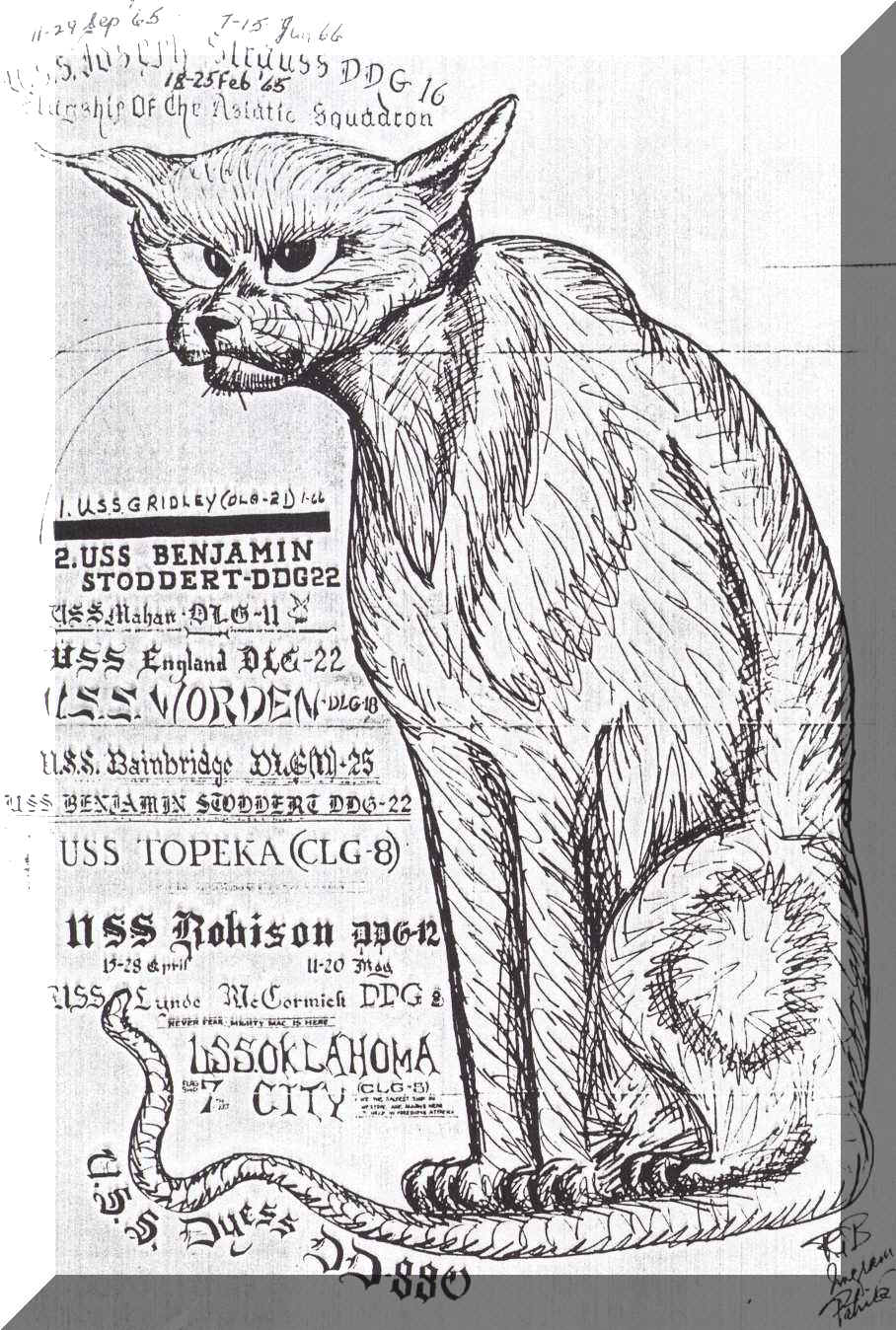 OLE' TOMCAT
ESTABLISHED 18, FEBRUARY 1965
"TOMCAT"
WAS THE VOICE CALL-SIGN FOR "NORTHERN SEARCH AND RESCUE", LOCATED 12 MILES SOUTHEAST OF HIAPHONG HARBOR. THE SHIP ASSIGNED TO THAT LOCATION WAS THE AIR NAVIGATION REFERENCE POINT FOR AIRCRAFT MAKING BOMBING RUNS ON HANOI.
THE JOSEPH STRAUSS WAS THE FIRST SHIP ASSIGNED TO THAT LOCATION TO PROVIDE NAVIGATIONAL AIDS.
THE " OLE' TOMCAT" DRAWING WAS MADE BY PATRICK INGRAM OF THE JOSEPH STRAUSS AND WAS PASSED TO EACH RELIEVING SHIP FOR THEIR ENDORSEMENT.